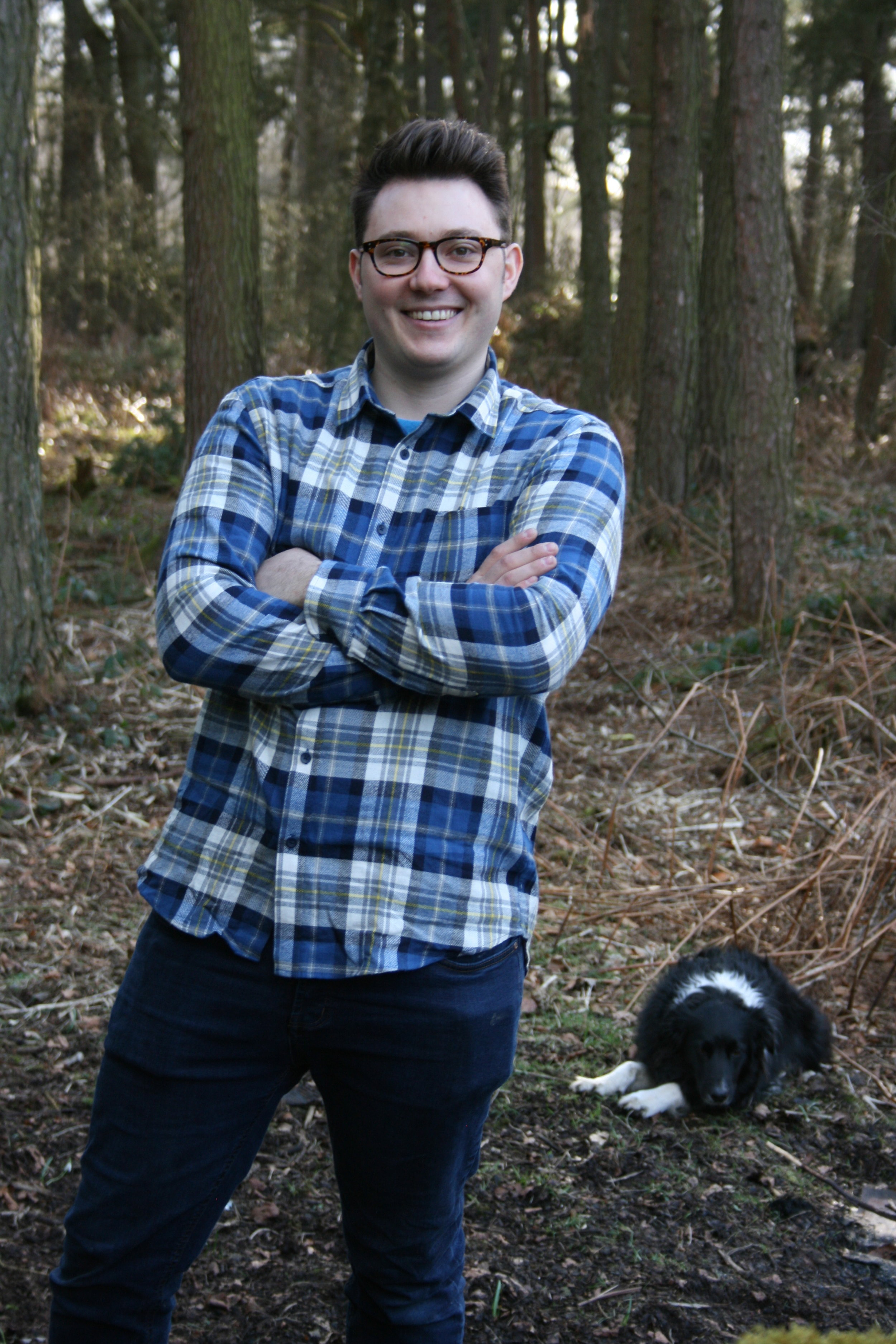 After studying Furniture Design at Sheffield Hallam University, Ollie carved a career for himself by following his passions and opportunities. This path has involved property development, product design and construction, but now firmly sits focused on producing outstanding bespoke furniture.
With a long term fascination for creating, imagining and developing furniture and products for the home, Ollie has built a workshop packed with tools and new technology to help realise these ideas.
Ollie was voted Young Tradesperson of the Year 2017 and Carpenter of the Year 2017.
Ollie lives in the Peak District a few minutes drive from the leafy city of Sheffield, with his Award Winning Wife in the form of Jewellery Designer Jessica Flinn. He is a proud Dad to two amazing children, and the family Dog, Moss the Border Collie.
Ollie is often found in the workshop, covered in sawdust with a head full of ideas. Typically joined by his faithful sidekick Moss, tennis ball in mouth ready to help.
Andy Dunham works with Ollie and has been influential in various projects for the past 6 years. Andy has a wealth of engineering and fabrication knowledge and trained as an Engineer in the 1980's in and around Sheffield and South Yorkshire.
Andy also studied at Sheffield Hallam University and has a degree in Metalwork and Jewellery.
Andy's passion is most definitely making, he is happiest with a tool in hand and something to get stuck in to, along with a good cup of Tea.
Andy's skill set is a vital component in the delivery of our projects and He continues to innovate how we use the workshop and the tools within it.